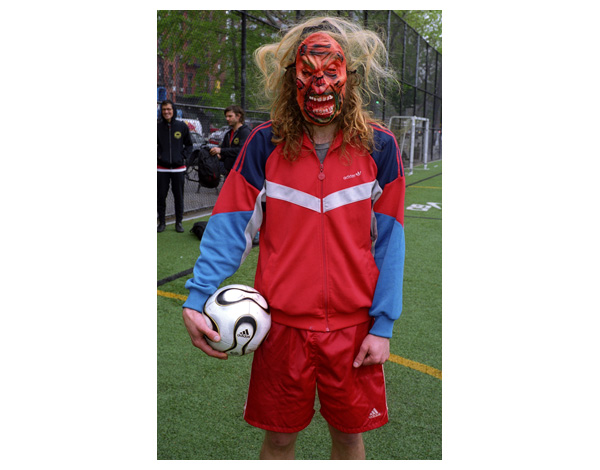 Sverige-Grekland. Fick tydligen tag i 40(!) sponsbiljetter igår men hinner inte åka ned...synd att jag inte visste det tidigare-och synd om Lil'E som är där nu utan biljett.
Fick även en Euro 2008 Air Classic BW Premium Quickstrike igår.
Väntar dock på att alla storlekar ska landa innan dom är till salu.Dom är tillverkade i galet fint leder.
Och sist men inte minst: dagens sista inlägg om fopoll är den semi-organiserade fotbollsklubben Chinatown Soccer Club som består av idel tuffa människor, dom har hookat upp med adidas och collabat fram en fopollsko av rang: The Top Sala.
Endast tillverkad i 350 par. Släpps hos ett fåtal utvalda butiker på lördag.
SNS Åsögatan is the place to be om du befinner dig i Sverige.
Checka
deras hemsida
för mer info.